LUCKY SIBIYA
(1942-1999)
The UMABATHA Portfolio of 15 woodcuts
---
A portfolio of 15 hand-printed woodcuts by Lucky SIBIYA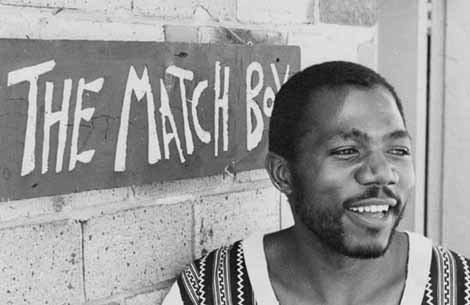 based on the theatrical play UMABATHA by Welcome Msomi,
published by Gallery 21, London and Johannesburg, in 1975
---
Please click on the following links for more details and images!
The UMABATHA Portfolio A/P I/X is part of the
PELMAMA PERMANENT ART COLLECTION at the OLIEWENHUIS ART MUSEUM, BLOEMFONTEIN, donated in 2006.
For other works by Lucky SIBIYA, click here!
---
This page last updated 6th January, 2015