---
Pretoria Art Museum, Pretoria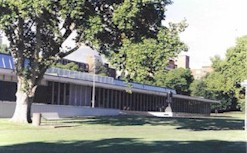 List of artists and their works
which form part of the original PELMAMA Permanent Art Collection,
on view at various times at the Pretoria Art Museum, Pretoria
Please click on links and/or images for more details!
---
Artists and links to the works

Number of works

ARMSTRONG, Geoffrey
1
ARNOTT, Lauryn
2
BAKKER, Kenneth
1
BALDINELLI, Armando
1
BATTISS, Walter
4
BLOM, John J
2
BLOM, Willem (Wim)
1
BODENSTEIN, Erna
1
BREEBAART, Andrew
1
CLARKE, John
1
COETZEE, Christo
1
DE VILLIERS, Izak
1+2
DU PLESSIS, Johann
1
DU TOIT, Guy
1
HARRS, Hannes
1
HEYNS, Michael
1
HORLEY, Frank
3
HUYSER, Maryna
3
LE SUEUR, Louis
1
LOTTERING, Willi
1
MARRIOTT, Rosemarie
1
MASON, Judith
6
MEERKOTTER, Dirk *
5+1
RECK, Albert Chr.
1+1
ROUX, Pieter
1
SCHIMMEL, Fred
1+1
SCOTT, Louis
2
SCULLY, Larry
4
TAMBELLINI, Giulio
9+3
VAN NAZARETH, Herman
1
VAN RENSBURG, Nico
1
VENTER, Julian
1
VILLA, Edoardo
1

---

Editions 21

7 Artists with various original graphics (Lionel Abrams, Armando Baldinelli, Ernst de Jong, Karin Jaroszynska, Tadeusz Jaroszynski, Anton Uys, Stephanie Watson)

n/a

---

BLUMBERG, Jonathan
1
BOSCH, Esias
20
WALFORD, Andrew
1

Various ceramic artists, donation in 1991 (51* + 15)

66

see PDF of all ceramics - 29 pp.
RAINER, George
1
RIE, Lucie
2

---

Photography

Krige, Leon
1

---

Traditional African Art

Ashanti bowl *
1
Bambara, Dogon, Bantonka
1+4
Kente cloth, Berber textiles
3

---

Works from the Gertrude Agranat Bequest are marked with an *
---
As per 28th January, 2009, all works until then on temporary loan to the Pretoria Art Museum were considered an outright donation by The HaenggÓ Foundation Inc. The exhibition of these works was held at the North Gallery and the Henry Preiss Hall of the Pretoria Art Museum from 12th October, 2009 to 28th February, 2010. The official opening was on 11th November, 2009.
See works of art from the PELMAMA PERMANENT ART COLLECTION at the Pretoria Art Museum on YOUTUBE
---
Extract from E-news Feb/March 2010
Opening and Exhibition Views - stills from DVD and other recorded images
Full opening exhibition speech
---
On this occasion, a richly illustrated catalogue (56 pages with 134 illustrations in colour by 49 artists) was published by the Pretoria Art Museum, in an edition of 120 only. The edition is now out of print.
Please click on the following links to view the complete catalogue in lower quality (© Pretoria Art Museum, Pretoria 2009 - (broadband connection needed) - COMPLETE CATALOGUE in 2 parts 19 MB - Part I pp. 1-35 + Part II pp. 36-57
Upon request we can send you a DVD of the original catalogue (109 MB) (only available to museums).
You may need to install the latest free version of Adobe Reader!
---
This page last updated 9th April, 2017